Doctors & Staff
Meet the experienced and friendly doctors and staff who make Eye Care Family Vision Center a proud provider of vision care products and services in Bradenton.
---
Dr. Ankit Patel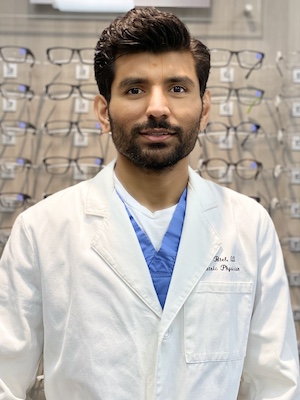 Dr. Ankit Patel is board certified and residency-trained optometrist, providing care to his patients in Sarasota and Manatee Counties since 2014. Dr. Patel graduated from the University of South Florida with a Bachelor of Science degree in Biology in 2010. Following that, he continued on to Nova Southeastern University (NSU) in Fort Lauderdale, FL, where he graduated with honors and earned the Doctor of Optometry degree in 2014. He continued his education and clinical training by completing residency in Primary Eye Care at the Bay Pines VA Medical Center in Bay Pines, FL. The residency at Bay Pines VA Medical Center allowed Dr. Patel to obtain advance experience in diagnosing and managing ocular disease.
Dr. Patel provides comprehensive eye health exam, treatment and management of eye diseases such as diabetic eye disease, cataracts, dry eye, eye infections, macular degeneration, glaucoma, keratoconus, ocular allergies, computer vision syndrome and so on. He also has an interest in contact lens fitting, and fits contact lenses for distance and reading (monovision/multifocal contact lens) by utilizing healthiest contact lens materials and the most advanced lens designs available.
Dr. Patel is a proud member of:
American Optometric Association (AOA)
Florida Optometric Association (FOA)
Manasota Optometric Society (MOS)
Beta Sigma Kappa Honors Society
Vision Source
---
Donna
Licensed Dispensing Optician/Manager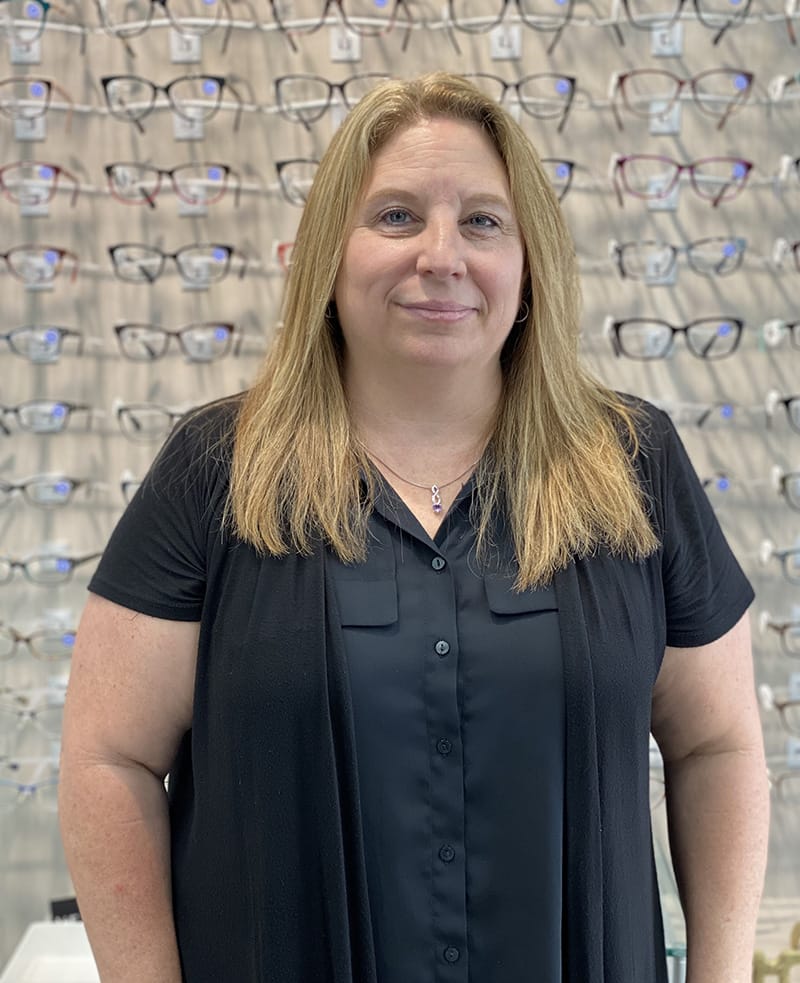 Donna was born in Pennsylvania, however, she moved to Florida when she was 2 months old. She is a Board Certified Licensed Optician and has been in the Optical field for the past 18 years. Donna loves helping and educating her patients on frames and lens designs. She will help her patients with all their vision needs!
She has been living in Manatee/Sarasota County for the past 30 years and has raised her children in this community.
Outside of work, Donna enjoys riding bikes, nature walks and spending time with her granddaughter.
---
Hiral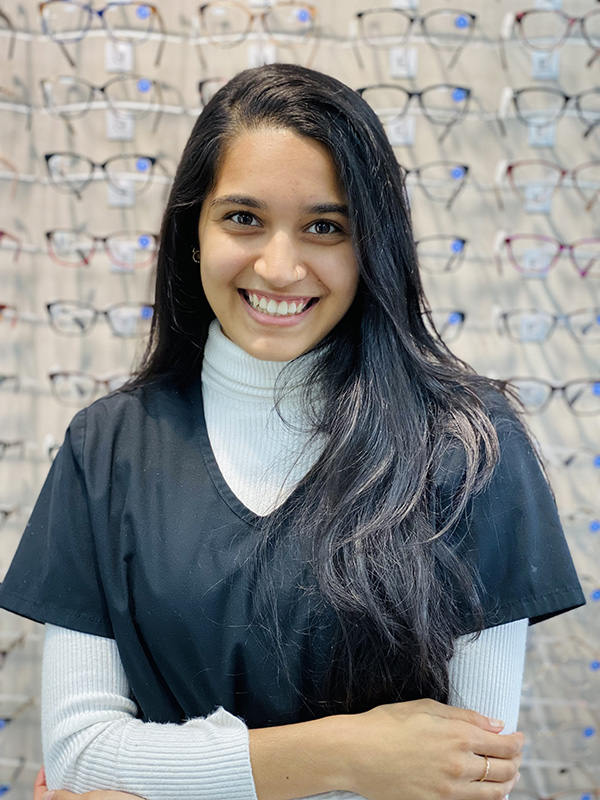 Optometric Technician/Receptionist
Hiral was born and raised in Chicago, but she recently relocated to Florida. She is pursuing a Biology degree at the University of South Florida. Hiral is an optometric technician who assists in the pre-examination of patients.
Outside of work, Hiral enjoys traveling to different countries and discovering new locations. She adores going for runs in the open air. She enjoys spending time with her family and friends.
---