Technology
Technology available at Eye Care Family Vision Center in Bradenton, FL.
---
Topcon CV-5000 Automated Vision Tester
This test assists the doctor in performing a refraction to finalize a prescription lens for your vision. It replaces standard manual refraction with an automatic refraction system. The doctor uses keypad to change between lenses (better 1 or 2) more quickly and more accurately and efficiently providing less discomfort to the patient.
---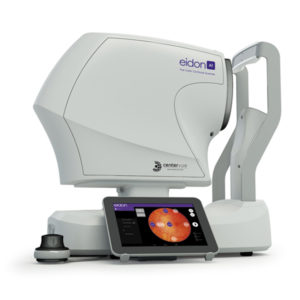 Digital Retinal Imaging by Eidon
This Ultra High Resolution Wide Field Camera takes a digital picture of the back of your eye. It shows the retina, optic nerve, blood vessels and the macula. It helps your doctor to detect and manage various eye conditions.
---
Fundus Autofluorescence (FAF) imaging
This is a non-invasive technique that provides information on Retinal Pigment Epithelial (RPE) layer, detects any changes in the integrity of the RPE. FAF imaging helps detect and manage several retinal disorders.
---
Spectral Domain Optical Coherence Tomography (SD-OCT)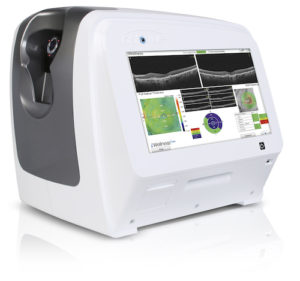 An OCT scan is similar to an MRI for the eye. Provides a high resolution cross-sectional scans of different structures of the eye. It helps the doctor in management and treatment of various eye conditions such as corneal disease, glaucoma, macular degeneration and other retinal conditions.
---
iWellness Scan
This is an OCT screening test that is recommended as part of your comprehensive eye exam to screen for glaucoma or macular disorders.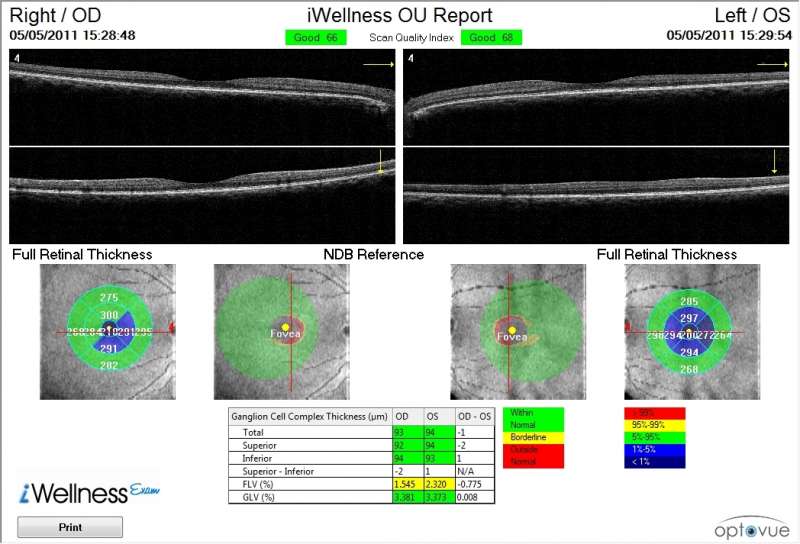 ---
Visual Field
A central and peripheral visual field test. This test helps your doctor detect and monitor glaucoma. It can also provide information regarding the location of any disease processes or lesion throughout the visual pathway.